Our Story
Hey team!
Welcome to CrossFit Fayetteville!
We're located in Fayetteville, AR and have been building an exceptional CrossFit community since 2010. Our mission is to create the fittest community in Northwest Arkansas.
These three pillars are what make us who we are here at CFF.
EFFORT: Earn your results by giving your full effort every single day.
HUMILITY: Stay humble. When you walk through the door, leave your ego behind. What we do in here is bigger than any one person.
COMMUNITY: This is what makes CFF exceptional. We all start CrossFit to get fit and live a higher quality of life, but the people and coaches we meet are what make us stay.
We owe everything to the people who walk through our doors everyday to become the best version of themselves, and to our coaches who make our classes the best hour of the day.
We hope to see you in the gym soon!
Fist bumps,
Lexi and Corey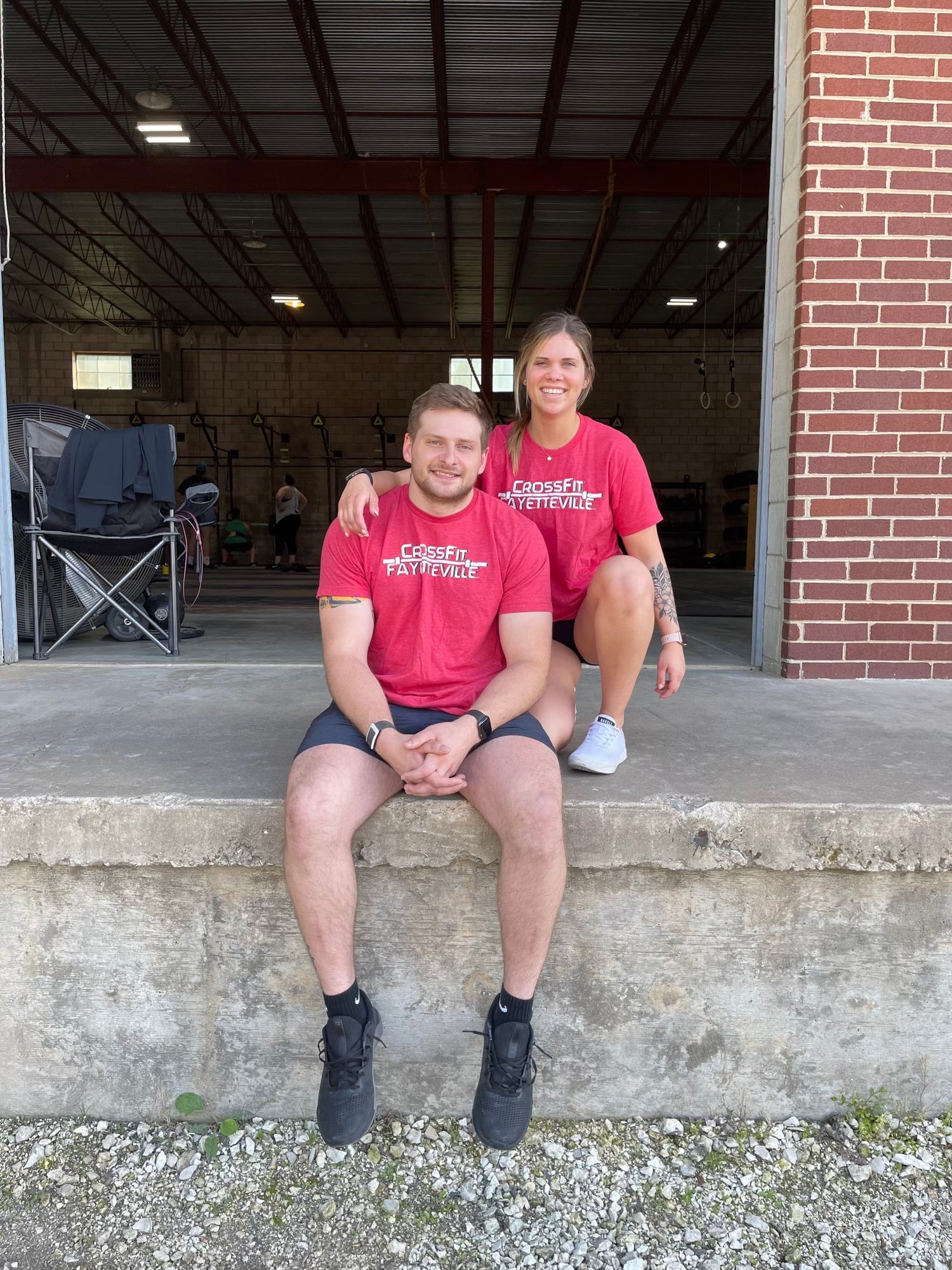 Have some questions for us?
Head to the Contact page to shoot us an email, or give us a call!
Contact us